We are ISO 9001 certified!
Published on: 20. May 2020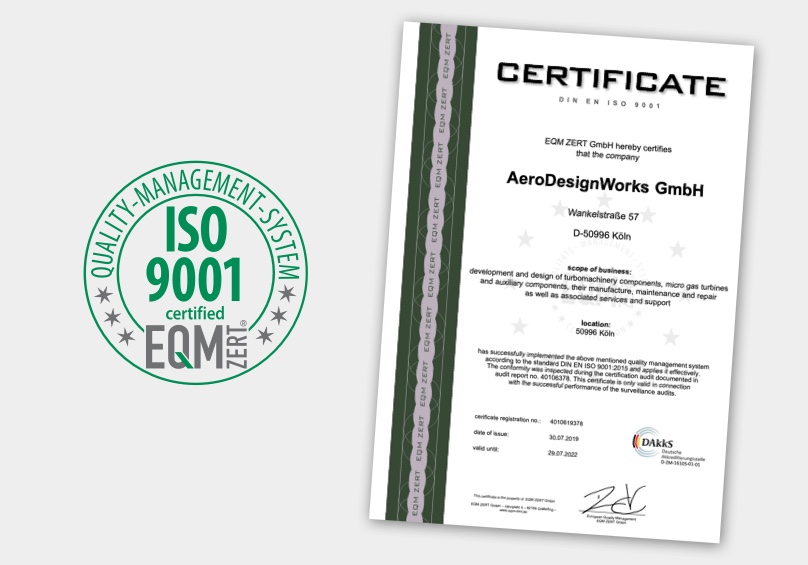 We have met the requirements of a quality management system according to ISO 9001:2015 and are now officially certified since 30.07.2019.
This guarantees you that we have comprehensively implemented the requirements for quality management in our QMS and that we have mastered our quality standards in our processes.
DIN EN ISO 9001:2015 is the most widespread and most important standard in quality management, both nationally and internationally. It serves as the basis for the continuous improvement process, primarily to meet customer requirements and to endeavour to meet customer expectations.
The certification consists of a review of the documentation as well as demonstration of the practical application. With the successful examination we prove that we permanently and sustainably meet the high quality requirements of our contractual partners and customers and that quality orientation in every sub-process determines our thinking and acting. Quality management is the driving force for the continuous increase in performance.